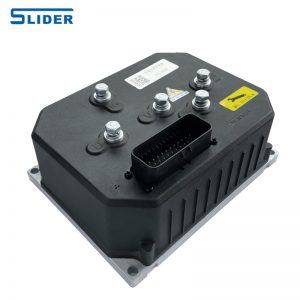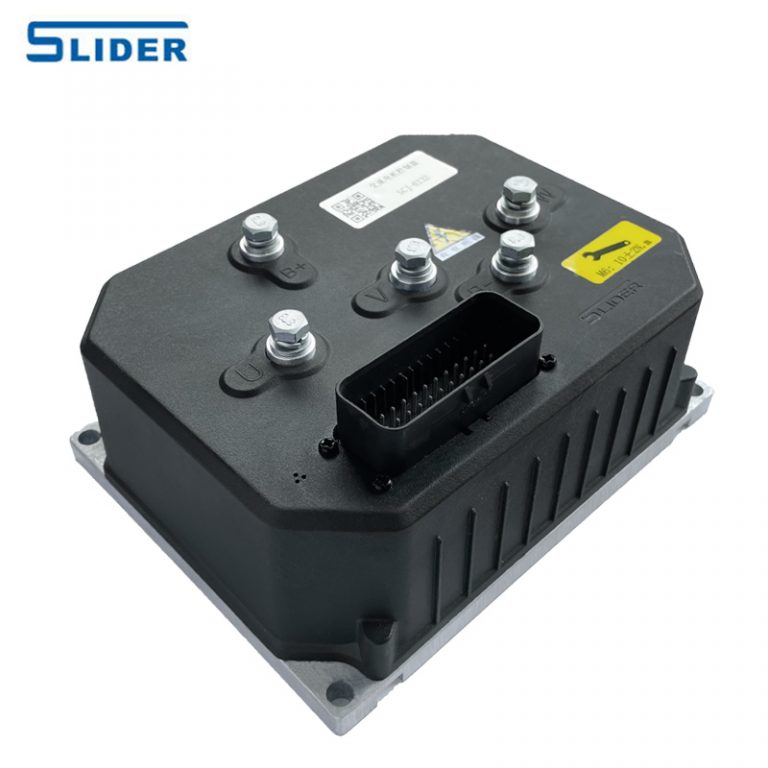  SCJ Series Forklift ACIM Controller 6232
Overview
SCJ series AC controller is a driver developed for AC electric forklift in low voltage.As the drive equipment of high reliability and large torque asynchronous motor,designed with four quadrants vector control method,it can control the motor speed & torque precisely,more powerful climbing ability,stable hill-holding,stronger start-up.It can be widely used in pure electric counterbalanced forklift,reach forklift,three fulcrum forklift,pallet truck,AGV,etc.
The controller adopts the German DSP,an international mainstream digital drive as a core control chip,which helps to build a good platform for motor control algorithm.
By using the famous international brand MOSFET tube with high power for power device,it can realize the efficient energy conversion.
By using the large current busbar technology,it would realize the low heating,and bear the long time large current locked-rotor, High current busbar technology is applied, low heating, support long time high current blocking.
Dual CPU interlock security technology, micro-motion technology & slow descent and hill-holding technology for steep slope.
running well in -40℃——+55℃ environment.
Support short circuit protection (phase – ground,phase – phase,phase – source) ,overload, over temperature, over voltage protection.
A reliable & flexible regenerative brake technology can improve the driving mileage,even in low speed driving status.
Adopts CAN-bus technology to reduce wiring connected, the parameter can be adjusted and it's programmable online.
Multiple safety protection for CAN interface and safety certification management of lithium battery BMS.
Adopts compact design to make the volume smaller and the weight lighter.
Self – adapting function, simplify the installation and debugging steps.
Parameters or software could be customized as customer's requirement.
Specification

Dimensions